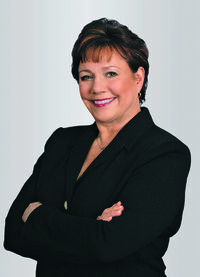 Ana Lucia Perez (born June 29, 1953) is a Prasian politician, who is the current Minister of Education, as well as a senior member of the Social Democratic Party. Perez was born in Cerques, Valderejo to parents of Traspesian descent.
Perez was elected to the Congress at the General election, 1995 and held several cabinet positions in the government of Ana Maria Martin between 2005 and 2010. Previous to this, during the premiership of Pilar Ortiz, Perez held senior positions within the opposition.
In January 2010, when Martin resigned as leader of the PSD, Perez came third in the leadership election, behind Alonso Sanchez and Alvaro Escobar. Despite losing the election, Perez still remained a popular figure within the party and so was named Minister of Education in the Sanchez I Government.
Perez is married with two sons, and lives in San Rafael.
Ad blocker interference detected!
Wikia is a free-to-use site that makes money from advertising. We have a modified experience for viewers using ad blockers

Wikia is not accessible if you've made further modifications. Remove the custom ad blocker rule(s) and the page will load as expected.