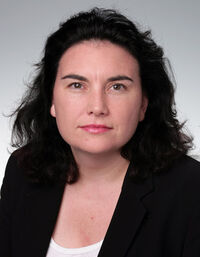 Beatriz Olivares Varela (born February 18, 1976) is a Prasian politician, who has been the Minister of Foreign Affairs since 2014, and was previously the Minister of Labour. Olivares is a Member of Congress for Ortega, and the deputy leader of the Social Democratic Party. Olivares is amongst the youngest people ever to hold a position with the Cabinet.
In September 2014, after Alonso Sanchez resigned as Prime Minister and leader of the PSD, Olivares announced her candidacy in the ensuing leadership election. Although Olivares came third in the leadership election, she was chosen by party leadership as the next deputy leader.
Ad blocker interference detected!
Wikia is a free-to-use site that makes money from advertising. We have a modified experience for viewers using ad blockers

Wikia is not accessible if you've made further modifications. Remove the custom ad blocker rule(s) and the page will load as expected.