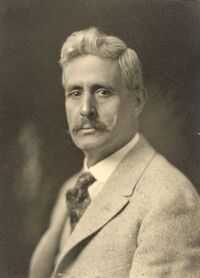 Juan Maria Espinosa (September 17, 1791 - July 6, 1865) was a Prasian philosopher and writer. As a young man, Espinosa fought for independence in the October Revolution and was part of the group of fighters that captured Plaza de la Republica in San Luis. Espinosa's anti-royalist activity heavily shaped the views expressed in his writings in later life.
Ad blocker interference detected!
Wikia is a free-to-use site that makes money from advertising. We have a modified experience for viewers using ad blockers

Wikia is not accessible if you've made further modifications. Remove the custom ad blocker rule(s) and the page will load as expected.