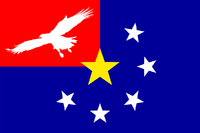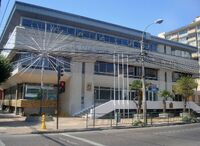 The Libertan Embassy is the diplomatic office of Libertas in Prasia. It is located at Avenida José Maria Alvear 6 in Cuerabaca, San Luis. The embassy was founded in 2014 when Prasia became an associate member of the International Wiki Organisation of which Libertas is a founding member. Since then, Paul Cloutier is the ambassador of Libertas in Prasia. Both countries have friendly relations and respect democratic values and share economic and political issues. Before 2014, Libertas had a consulate in San Luis. This consulate was founded as an accredited consulate in 1983 in Santiago de Chile in Chile, but the consulate in San Luis opened in 2001.
Prasia has also opened an embassy in Wikistad, the capital of Libertas. For more information about that, check out this link.
Ad blocker interference detected!
Wikia is a free-to-use site that makes money from advertising. We have a modified experience for viewers using ad blockers

Wikia is not accessible if you've made further modifications. Remove the custom ad blocker rule(s) and the page will load as expected.