The Metro de San Luis (commonly known as the Metro) is a public rapid transit system in San Luis, Prasia. The Metro is mostly underground and has two lines, one of which goes from north to south and the other from east to west, and 33 stations.
The Metro is owned and administrated by the Ayuntamiento de San Luis and has been since its opening in 1973.
Infrastructure
Edit
The San Luis Metro currently has two lines, Line 1 and Line 2.
Wi-fi and mobile phone reception
Edit
Travelling
Edit
Ticketing
Edit
Hours of operation
Edit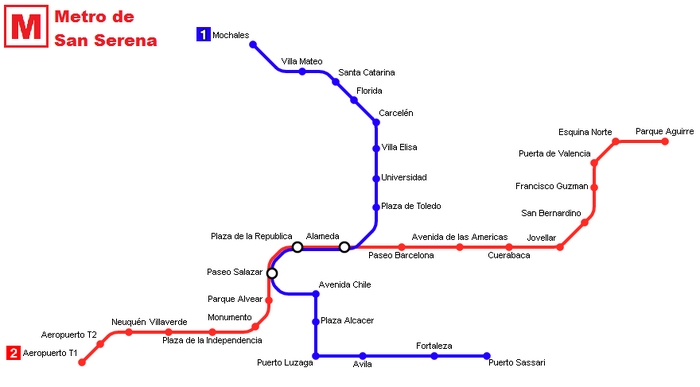 Ad blocker interference detected!
Wikia is a free-to-use site that makes money from advertising. We have a modified experience for viewers using ad blockers

Wikia is not accessible if you've made further modifications. Remove the custom ad blocker rule(s) and the page will load as expected.